COVID-19: click for latest info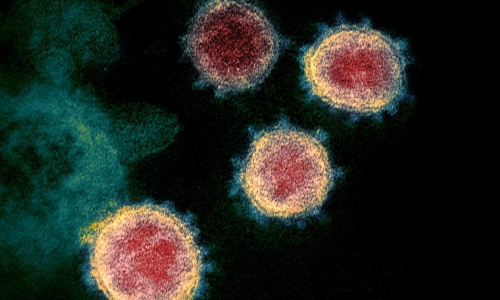 Important updates concerning the COVID-19 outbreak
Update 4th June:
Croydon COVID-19 SEND Information for Families Newsletter
---
Update 29th May:
Letter to parents/carers of year 10 and 12 students
21st May 2020
Dear Parents/Carers,
I am writing to you to update you on our plans to offer face-to-face tutorials for the students in year 10 and 12 and ask for your feedback on this. In line with the government's announcement we are looking at getting years 10 and 12 in to school for tutorials with their subject teachers. Here is the link to the latest advice for parents from the government:
https://www.gov.uk/government/publications/closure-of-educational-settings-information-for-parents-and-carers/reopening-schools-and-other-educational-settings-from-1-june.
The government is asking schools to provide the opportunity for students in year 10 and 12 to have face-to-face contact with their teachers as these year groups will be taking public exams next year.
The students who come in will have a tutorial with their class teacher (if they are available and if they are shielding this may be done remotely but supervised by a member of staff on-site). This will be an opportunity to review the home learning undertaken so far and check for any misunderstandings and also to prepare students for future online work. It is also a chance for students to re-engage with school and their teachers; without this, it will be September before they return (this would mean six months with no contact) and as critical groups facing exams next year, this will support them both now and moving forward.
As I write this letter the number of new cases in London is down to zero and the R number is being closely monitored. Any plans to open are dependent on all the advice remaining to do so and all the indicators moving in the right direction. People are now moving outside more freely and are each able to socialise with one other person. The advice is that it will be safe for students to return from the start of June and we are planning for this in a phased way.
My first priority is the health and safety of both the students and the staff and I am taking advice from the local authority and government/Department for Education.
What I would like to do is set out some of the adjustments that would be made in school and then ask for your feedback, to help our planning, on whether you would be thinking of sending your daughter in to school.
Students would be coming to school for roughly three or four tutorial sessions per week if in year 10 and one or two per week if in year 12 and a full schedule would be sent out in advance
There would be a maximum of 15 students in a classroom
Social distancing will take place in classrooms and around the school; this will be supported by staff on duty and an abundance of signage to remind people of the expectation; this will start at the school gates and be carried on throughout the buildings
Each classroom and office area will have hand santiser (WHO standard), wipes and tissues for students and staff
There will an on-site cleaner during the day who will be wiping down door handles, checking the toilets and also wiping the front gates/door access points
One-way systems will operate on the school site and in the buildings to reduce contact
To reduce the risk on public transport we would only offer tutorials starting after 10.00 but with staggered start times; year 10 BFGJ would arrive at 10.00; year 12 students at 10.30; and year 10 PRTY at 11.00
Each tutorial would last 2 hours 15 minutes
Students would go straight home at the end of the tutorial, dismissed by staff to ensure distancing, again in plenty of time to avoid any rush on public transport (anyone travelling on public transport is currently advised to wear a face mask)
Students are advised to walk or cycle to school whenever possible and trainers will be allowed as part of the uniform for this reason
Students will wear their school uniform which should be changed on arrival home and either stored separately from their other clothes or washed before being worn again
Deep cleaning will take place of each classroom used at the end of the day
Appropriate cleaning materials are used
There will be a first aider on site each day (with PPE) and the reception will be manned (however we would ask parents to only come in to school if it is absolutely vital to do so, otherwise please email or call)
I have set up a survey form and the link is below; could I ask that you complete the survey by Monday 25th May 2020 or reply to me directly to give me an idea of the numbers to expect. If you have any further queries or suggestions please do not hesitate to contact me by email at acompton@nmbec.org.uk.
Respond to survey using this link:
https://www.surveymonkey.co.uk/r/DB3QXZT
Finally I have had a few questions about the year 10 mid-term exams that were scheduled to take place this term. We have no plans to run internal exams this academic year and will review the assessment process for next year once we have confirmation of when and how we are opening in September.
Take care of yourselves and your families.
Amanda Compton
Headteacher
Letter to parents/carers of students in years 7-9
21st May 2020
Dear Parents and Carers,
There appear to be some signs that the tight lockdown we have experienced over the last nine weeks will be relaxed subtly over time. For schools we have seen the guidance to arrange for year 10 and 12 students to have some face-to-face time with their teachers and the school is making a raft of changes to ensure that good hygiene measures, social distancing and health and safety requirements are met. These will be put in place over the next two weeks and there will be noticeable changes around the school including…
A one-way system both inside and outside the buildings
Hand sanitiser in every classroom and office space
A daytime cleaner appointed to monitor soap etc. during the day and undertake regular cleaning of high risk areas such as door handles, entrances and toilets
Currently the maximum number of students in a classroom will be 15 with students arriving and leaving at staggered times and only in school for two hours and 15 minutes per day with no breaks so that they are only in contact with a small 'bubble' of other students
Signage to support social distancing and good practice
No food or drink provided on the site
No sharing of equipment or resources
PPE provided for first aiders and a designated first aid area that will allow anyone who is taken unwell to be isolated
Many of these measures will remain for September but we are also continually reviewing the advice and guidance and will only open for students if it remains safe to do so. As I write this, the latest update shows that there have been no new cases of COVID-19 diagnosed in London in the last 24 hours and that the track-and-trace app will soon be rolled out. These are all encouraging signs but should any of the data change in an adverse way then we would immediately re-think our position.
As part of a multi-academy trust any return to school by students will have to be scrutinised by the trust board in advance with a strong focus on a far-reaching risk assessment.
There is no advice yet to bring in years 7-9 and so they are likely to remain at home until September. Many have been working hard but as time goes on we are aware that this is getting harder; we are getting feedback from them regularly through Show My Homework (SMH) and we are using this platform to also ask some wellbeing questions to see if there is any further support we can put in place for them. If we feel there are any further areas where we could offer support we will ensure a member of the pastoral team will follow up with you. I am asking form tutors to make phone contact after half-term to supplement this but if you have any concerns please do not hesitate to contact me acompton@nmbec.org.uk or on my mobile 07749 420740.
Teachers will continue to set work on SMH, apart from over half-term, and are reviewing the curriculum for when the girls return in September. The school calendar has been revised and we are ensuring that there is maximum teaching time available, flexibility in case of any future spikes and we are working towards using Google classrooms as an alternative platform for teaching.
We recognise that students will have been out of school for a considerable period of time by September so the curriculum will be revised but also the assessment calendar and the issuing of reports. Initially, we need to ensure that the students are back in the routine of school, that they are coping with the dramatic changes that will have taken place in their lives and that we are supporting them with this. Teaching will be adapted to allow staff to focus on reviewing the home learning that has taken place and then we can look to move forward with new and engaging topics. No student should be worrying about any tests or assessments they were due to take this term. Once we know the full plans for September we will be able to advise all students of when these will take place and ensure that they have ample notice.
We are continuing to provide national meal vouchers to those who are eligible for free school meals and if your circumstances have changed and you feel you may qualify please do not hesitate to contact me (acompton@nmbec.org.uk or 07749 420740).
We are also open every day between 09.00-15.00 for children of key workers and any vulnerable students and, again, please do contact me if you feel your child falls in to either category and you would like them to come into school either every day or for some days.
In these strange times we are all doing what we can to manage 'the new normal' and if you feel there is anything further we can do or there are any questions you wish to raise please do feel free to contact me.
Please take care of yourselves and your loved ones.
Yours faithfully,
Amanda Compton
Headteacher
---
4th May 2020
Dear Parents and Carers,
As we continue with the lockdown I have attached some information published by Croydon (Octavo) about supporting children at home and would remind parents that if you have any concerns about your child our pastoral team is available to talk to you; please email Ms Evans (chrisevans@nmebc.org.uk) and we will be in touch.
If you are a key worker the school is open every day from 09.00-15.00 if you wish to send your daughter in to school. The students are supervised completing work set on Show My Homework (SMH) and undertake activities run by teachers across a range of subjects. If you can let me know in advance that they are coming by emailing acompton@nmbec.org.uk I would be grateful.
I have no further news on when and how we might re-open but will let you know as soon as we hear anything definite. I understand the there is an announcement expected on Sunday from Downing Street that might transmit information concerning whether the full lockdown is being continued and how any relaxing of the lockdown might be carried out.
We are maintaining contact with students through Show My Homework and a few students have expressed concerns that there will be sanctions for them when we return if they have not completed all the work set; please can I assure you and them that this is not the case. Each student and their family are in a unique situation and all we ask is that wherever possible some basic routine is maintained and that they complete a reasonable amount of work each day but, if they are finding life under lockdown difficult, please do not force them to complete everything to the detriment of their wellbeing.
Teachers are well aware that students will complete work at different rates and will be making time available when we return to review work completed and fill in any gaps students might have.
As we near the end of the school for those students in year 11 could I ask you to please consider donating any school uniform you no longer need that is in a reusable condition to the school; please either bring such items to the school office or email me (acompton@nmbec.org.uk) so we can arrange to collect it.
We do want to know how students are finding life under lockdown and have asked that if they can send in any pictures, writing, poetry or details of what they have been doing then tutors would love to see it - we hope to display it around school for when we return.
Websites to support home schooling
The following link has resources on that might be interesting for students to explore during the lockdown:
https://www.gov.uk/government/publications/coronavirus-covid-19-online-education-resources/coronavirus-covid-19-online-education-resources-legal-disclaimer
Additional help:
https://www.croydon.gov.uk/education/schools-new/free-school-meals
This site allows parents to apply for free school meals; if you think you are eligible please also email me at acompton@nmbec.org.uk to ensure you receive the extra funding quickly; we will review your case immediately.
I hope you are all managing to look after yourselves and your loved ones during this time.
Amanda Compton
Headteacher
---
24th April 2020
Dear Parents and Carers,
We have now completed four weeks of school closure and the magnitude of our circumstances has really started to sink in; indeed, nothing is going to be quite the same for a long time. Yet, in the face of adversity, the school is here to help and support you.
As we continue with the lockdown I want to assure you that the school is monitoring the situation daily. We are preparing work for students to complete at home, we are supporting children of key workers and those who may be vulnerable by staying open for them (if you are a key worker or are a parent of or a carer of a vulnerable students then the school is open Monday-Friday 09.00-15.00; students will be supervised and supported in a range of tasks and activities - we just ask that they bring in a packed lunch and register in the main school hall). We are providing free school meal vouchers to those who are eligible and planning for when we re-open. Throughout this situation we have been working closely with the local authority and the Department for Education.
Locally our community has been heavily affected by the pandemic, many of our families are facing severe changes to their personal situation with high levels of job losses and reduced working. If any parents have had their incomes severely reduced as a result of the current situation and therefore may be eligible to receive free school meals for their children then can I please ask you to access the Croydon online form (link below) regarding free school meal eligibility. If you are eligible the entitlement is being paid throughout the lockdown including during school holidays via vouchers that can be used in Tesco stores. The school can also refer families for additional support with basic food requirements so please do contact us if you feel your family would benefit from this (acompton@nmbec.org.uk or 07749 420740)
https://www.croydon.gov.uk/education/schools-new/free-school-meals
The Department for Education has put together some online learning resources (see links below) that can be accessed for free (please do ensure that you read the disclaimer that they have also published), and these may be useful to support the work the school is setting. If you or your daughter are having any issues accessing Show My Homework please email either myself (acompton@nmbec.org.uk) or Mr Hossain (hossain@nmbec.org.uk).
https://www.gov.uk/government/publications/coronavirus-covid-19-online-education-resources/coronavirus-covid-19-list-of-online-education-resources-for-home-education
https://www.gov.uk/government/publications/coronavirus-covid-19-online-education-resources/coronavirus-covid-19-online-education-resources-legal-disclaimer
I am aware how hard it is to continue home education during this lockdown and while we are keen for students to continue to work at home it needs to be reasonable and manageable and there is certainly not an expectation that students will be working for the five hours a day that they do at school; however, all students should be accessing Show My Homework regularly (unless you have notified us you do not have Internet access in which case work is being sent home) and working at home on tasks set by their teachers. For students in years 7, 8, and 9 your daughter may be set extended pieces of work to cover several lessons; this will allow them to work on a single topic sequencing their work within that topic but it will also allow them to plan their work and hopefully reduce any stress from seeing too many individual pieces of work waiting for them (something some students have reported). Some of the work set will be used to consolidate and reinforce knowledge and skills already gained at school. We always revisit topics to deepen knowledge and ensure the learning is embedded as this is an important part of the learning process - this work is equally as important as any new topics they are working on and should not be disregarded.
Students may be anxious and upset during this time and we need to ensure that physical and mental wellbeing are prioritised; the school is contacting students through Show My Homework to see how they are managing with the work and how they are coping with the lockdown and there is support we can offer to any who are struggling. If you have any concerns about your daughter please do let us know and we will support you in any way we can – please email Ms Evans (chrisevans@nmbec.org.uk).
It is a particularly worrying time for year 11 and 13 students awaiting their results – this is normal in the run-up to the publication of results. To support all our year 11 students we have uploaded 'moving on' packs for a wide range of subjects to Show My Homework and they should use these to support their preparation for next year. It is possible they have not made a final decision yet on which subjects to study but they will have access to all the subjects so can continue to work on all the possible subjects they may choose next year. Students can also use other online resources for the subjects of their choice. Year 11 and 13 students have finished their current courses and are not required to complete any further work for them. The exam boards have now confirmed that the GCSE and A level results days will remain the same this year as originally published so the A level results will be published on Thursday 13th August and GCSE results on Thursday 20th August - these will be available to collect from school from 09.30.
The school is remaining open to children of key workers and vulnerable students and if your daughter falls in to either category then please encourage her to attend provided it is safe to do so.
The school is trying to support the fight against the pandemic as much as it can and we have donated over 250 goggles from the science department to front line workers in Croydon and our technology department, supported by other staff and students have been making face visors that are being delivered to local hospitals.
Yours faithfully,
Amanda Compton
Headteacher
---
Update 20th March:
COLLEGE CLOSED FROM 23RD MARCH TO ALL STUDENTS (WITH EXCEPTIONS)
The government's advice is that "every child who can be safely cared for at home should be."
Schools are being asked to stay open to care for "children who are vulnerable and children whose parents are critical to the Covid-19 response and cannot be safely cared for at home."
The college will therefore close from 23rd March until further notice to all students apart from the following categories:
students who receive additional support, are currently looked after (i.e. are in the care of their local authority) or who have an EHCP (education, health and care plan)
children of key workers - see the full list here
IMPORTANT: If you believe your child/children fits/fit one of the categories above please see this letter for further information and COMPLETE THIS SURVEY by 15.00 on Saturday 21st March.
Please note the college will be operating a skeleton service between 09.00 and 15.00 that is contingent upon the availability of healthy staff. It will not be possible to provide students in attendance with the usual full schedule of study but a range of activities will be made available.
YOUR CHILD MUST BRING A PACKED LUNCH IF THEY ATTEND SCHOOL AS REGRETTABLY WE ARE UNABLE TO PROVIDE SCHOOL MEALS FOR STUDENTS OTHER THAN THOSE WHO NORMALLY RECEIVE FREE SCHOOL MEALS.
Please check the website for further updates and see Mrs Compton's message below for contingency measures. Mrs Compton's latest letter to parents/carers can be viewed below. Further information can be viewed on The Manor Trust's website.
Thank you for your understanding at this difficult time. The college wishes all those in the community continuing good health.
---
Dear Parents and Carers,
As you are aware we are closed to students apart from those of key workers and with EHCPs or who are designated looked after for whom provision is being provided at Kensington Avenue Primary school; these students should enter via the main gate on Buckingham Avenue. We do not know how long we will be closed but we do anticipate that it will be for several weeks at least; we will update you by email and text once we have a re-opening date and the website will be updated accordingly.
For any students who receive free school meals we have arranged for supermarket food cards which will be posted to the student's home address as soon as they arrive. In addition to this we will be opening the canteen at Kensington Avenue Primary School every day for the foreseeable future and a lunch will be provided; students should use the school vehicle entrance on Kensington Avenue.
Year 9 students still need to complete and submit their options form (due by Wednesday 1st April) during the closure so that we can create their option blocks (these were sent out on Show My Homework and posted for those without good Internet access) and year 11 and 13 students will be updated about the process for the awarding of exam grades this year as soon as this information is available.
The coronavirus pandemic is going to have a significant effect on our students, their families and communities and we recognise that we need to support each other throughout this time so while school will be closed staff will be checking emails regularly and students have been provided with a range of work to complete at home; it is going to be important to their ongoing learning that this period of closure is used effectively by them to support their learning - we are ambitious for their futures and know that the acquisition of knowledge and skills is fundamental to this.
During the closure school staff remain available to deal with any significant concerns you have - for any safeguarding concerns you have please email chrisevans@nmbec.org.uk or traceyscarsbrook@nmbec.org.uk and if you have any other concerns please email acompton@nmbec.org.uk or haydenm@nmbec.org.uk.
Please take care of yourself and your loved ones.
Yours faithfully,
Amanda Compton
Headteacher
---
Dear Parents/Carers,
As you are aware, there have been many concerns raised due to the ongoing COVID-19 coronavirus outbreak, we are continuing to follow the advice of Public Health England to remain open unless directly instructed to close.
Should the need arise to close the school for any length of time in the future we have put strategies in place to ensure that there will be no loss of learning for your child.
We will be using Show My Homework to set work each day for the girls for their timetabled lessons. Your child will be expected to login to Show My Homework each morning to see what work has been set for the lessons she has that day. Each day there will be approximately six lessons of work set. This will be a mixture of worksheets, directions to online textbooks and homework books, various apps and other websites. Teachers will be monitoring whether your child has logged into Show My Homework and she will be expected to engage fully with the work set and follow any instructions for online submission as required. If your child has any problem logging into Show My Homework then please send an email to Mr Hossain who manages Show My Homework in school, his email address is hossain@nmbec.org.uk. Students will be provided with paper materials as well to support home study and can we also ask that you encourage them to read regularly, with purpose, and ensure that they do complete the work set.
Updates regarding any closures will be emailed to parents and also be posted on the school website. Please do not contact the school office as we will email any updates as soon as we become aware of them. Can I ask that you ensure we have up-to-date contact details to ensure we can keep you informed and also to ensure that if we have health concerns about your daughter we can contact you quickly. If you have any other enquiries, please do not hesitate to contact me at acompton@nmbec.org.uk and if you have any safeguarding concerns now or in the future then please contact the school's Designated Safeguarding Lead, Ms Evans: chrisevans@nmbec.org.uk.
In school, we are supporting students with good hygiene reminders and would encourage them to carry hand sanitiser, using it regularly during the day; however, an increasing number of students are coming in with possible symptoms and we would ask parents to make sure that when students attend they are able to manage a day at school - we have increasing numbers of students who report feeling unwell during the school day and we have limited ability to monitor them. The advice on self-isolating was changed on 12th March 2020 so please follow the latest advice issued by the NHS...
---
Stay at home if you have coronavirus symptoms
Stay at home for seven days if you have either:
a high temperature
a new continuous cough
Do not go to a GPs surgery, pharmacy or hospital. If the symptoms deteriorate or are causing concern then call 111 or if required 999 in the event of an emergency.
For further information please visit the Public Health England Blog and the NHS UK website.
---
We are monitoring the situation carefully and will update parents/carers whenever the situation changes.
Amanda Compton, Headteacher
Photograph: NIAID-RML