COVID-19 Coronavirus: School Closed Until Further Notice (With Exceptions) - click for details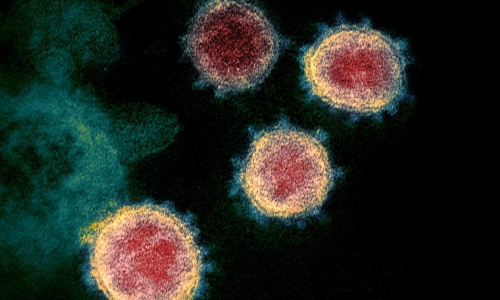 Important update concerning the COVID-19 coronavirus outbreak
Update 20th March:
COLLEGE CLOSED FROM 23RD MARCH TO ALL STUDENTS (WITH EXCEPTIONS)
The government's advice is that "every child who can be safely cared for at home should be."
Schools are being asked to stay open to care for "children who are vulnerable and children whose parents are critical to the Covid-19 response and cannot be safely cared for at home."
The college will therefore close from 23rd March until further notice to all students apart from the following categories:
students who receive additional support, are currently looked after (i.e. are in the care of their local authority) or who have an EHCP (education, health and care plan)
children of key workers - see the full list here
IMPORTANT: If you believe your child/children fits/fit one of the categories above please see this letter for further information and COMPLETE THIS SURVEY by 15.00 on Saturday 21st March.
Please note the college will be operating a skeleton service between 09.00 and 15.00 that is contingent upon the availability of healthy staff. It will not be possible to provide students in attendance with the usual full schedule of study but a range of activities will be made available.
YOUR CHILD MUST BRING A PACKED LUNCH IF THEY ATTEND SCHOOL AS REGRETTABLY WE ARE UNABLE TO PROVIDE SCHOOL MEALS FOR STUDENTS OTHER THAN THOSE WHO NORMALLY RECEIVE FREE SCHOOL MEALS.
Please check the website for further updates and see Mrs Compton's message below for contingency measures. Mrs Compton's latest letter to parents/carers can be viewed below. Further information can be viewed on The Manor Trust's website.
Thank you for your understanding at this difficult time. The college wishes all those in the community continuing good health.
---
Dear Parents and Carers,
As you are aware we are closed to students apart from those of key workers and with EHCPs or who are designated looked after for whom provision is being provided at Kensington Avenue Primary school; these students should enter via the main gate on Buckingham Avenue. We do not know how long we will be closed but we do anticipate that it will be for several weeks at least; we will update you by email and text once we have a re-opening date and the website will be updated accordingly.
For any students who receive free school meals we have arranged for supermarket food cards which will be posted to the student's home address as soon as they arrive. In addition to this we will be opening the canteen at Kensington Avenue Primary School every day for the foreseeable future and a lunch will be provided; students should use the school vehicle entrance on Kensington Avenue.
Year 9 students still need to complete and submit their options form (due by Wednesday 1st April) during the closure so that we can create their option blocks (these were sent out on Show My Homework and posted for those without good Internet access) and year 11 and 13 students will be updated about the process for the awarding of exam grades this year as soon as this information is available.
The coronavirus pandemic is going to have a significant effect on our students, their families and communities and we recognise that we need to support each other throughout this time so while school will be closed staff will be checking emails regularly and students have been provided with a range of work to complete at home; it is going to be important to their ongoing learning that this period of closure is used effectively by them to support their learning - we are ambitious for their futures and know that the acquisition of knowledge and skills is fundamental to this.
During the closure school staff remain available to deal with any significant concerns you have - for any safeguarding concerns you have please email chrisevans@nmbec.org.uk or traceyscarsbrook@nmbec.org.uk and if you have any other concerns please email acompton@nmbec.org.uk or haydenm@nmbec.org.uk.
Please take care of yourself and your loved ones.
Yours faithfully,
Amanda Compton
Headteacher
---
Dear Parents/Carers,
As you are aware, there have been many concerns raised due to the ongoing COVID-19 coronavirus outbreak, we are continuing to follow the advice of Public Health England to remain open unless directly instructed to close.
Should the need arise to close the school for any length of time in the future we have put strategies in place to ensure that there will be no loss of learning for your child.
We will be using Show My Homework to set work each day for the girls for their timetabled lessons. Your child will be expected to login to Show My Homework each morning to see what work has been set for the lessons she has that day. Each day there will be approximately six lessons of work set. This will be a mixture of worksheets, directions to online textbooks and homework books, various apps and other websites. Teachers will be monitoring whether your child has logged into Show My Homework and she will be expected to engage fully with the work set and follow any instructions for online submission as required. If your child has any problem logging into Show My Homework then please send an email to Mr Hossain who manages Show My Homework in school, his email address is hossain@nmbec.org.uk. Students will be provided with paper materials as well to support home study and can we also ask that you encourage them to read regularly, with purpose, and ensure that they do complete the work set.
Updates regarding any closures will be emailed to parents and also be posted on the school website. Please do not contact the school office as we will email any updates as soon as we become aware of them. Can I ask that you ensure we have up-to-date contact details to ensure we can keep you informed and also to ensure that if we have health concerns about your daughter we can contact you quickly. If you have any other enquiries, please do not hesitate to contact me at acompton@nmbec.org.uk and if you have any safeguarding concerns now or in the future then please contact the school's Designated Safeguarding Lead, Ms Evans: chrisevans@nmbec.org.uk.
In school, we are supporting students with good hygiene reminders and would encourage them to carry hand sanitiser, using it regularly during the day; however, an increasing number of students are coming in with possible symptoms and we would ask parents to make sure that when students attend they are able to manage a day at school - we have increasing numbers of students who report feeling unwell during the school day and we have limited ability to monitor them. The advice on self-isolating was changed on 12th March 2020 so please follow the latest advice issued by the NHS...
---
Stay at home if you have coronavirus symptoms
Stay at home for seven days if you have either:
a high temperature
a new continuous cough
Do not go to a GPs surgery, pharmacy or hospital. If the symptoms deteriorate or are causing concern then call 111 or if required 999 in the event of an emergency.
For further information please visit the Public Health England Blog and the NHS UK website.
---
We are monitoring the situation carefully and will update parents/carers whenever the situation changes.
Amanda Compton, Headteacher
Photograph: NIAID-RML